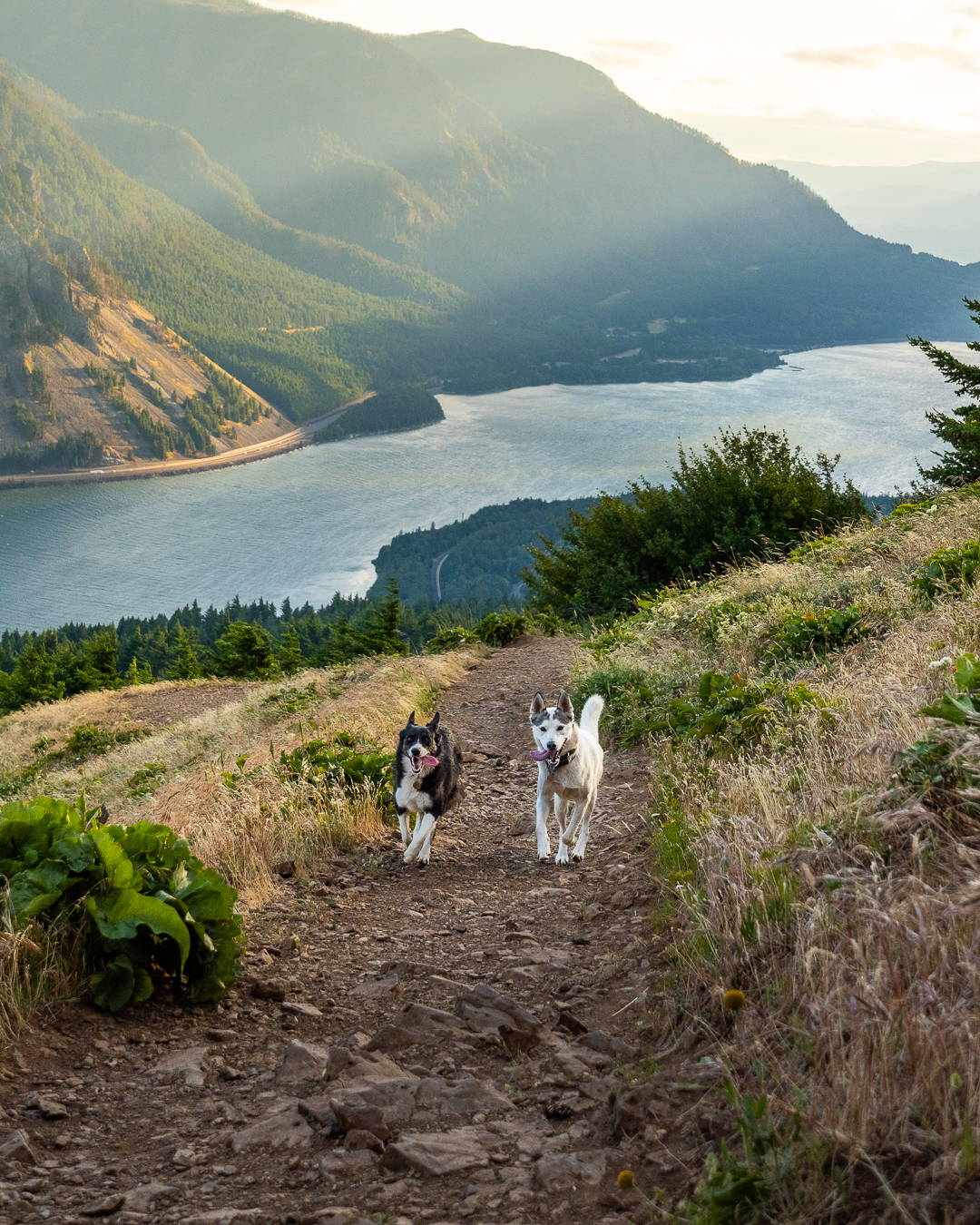 We all have a danger noodle horror story we have heard, and it might deter some from getting out on the trail once the nope ropes make their appearance, but if you're planning to hike this summer with your fur babies here are some things you can do to be prepared no matter the trail.

Because rattlesnake venom contains a mixture of toxins that can spread throughout a dog's body after a bite, your number one priority is getting to a vet ASAP. No, you cant suck the venom out and as smart as tying a tourniquet may sound, it wont really help once venom is in the blood stream.

If you're in known rattlesnake areas try keeping your dog on leash and out of any brush. You can also inquire with your vet about a rattle snake vaccine, yes its a real thing. While it isn't a cure all and does not work for all bites, but it can slow the pain and progression of venom. Is some areas there are also rattle snake aversion classes you can take with your four legged friend.
If you don't see the snake or see your dog get bit, knowing what a snake bite looks like is important. Keep an eye out for two puncture wounds and bleeding (not just on their body but in their mouth), swelling, excessive panting or drooling, restlessness and pain. Over the hours following a bite you may also notice tremors, seizures, diarrhea, lethargy and difficulty breathing.
Your dog will most likely react if you do, and while blood travels fast you can do your part to keep their heart rate down by staying calm after a bite. Instead of trying to ice or give pain meds that could make the bite worse, carry your pup or walk slowly to your vehicle and then head immediately to the vet.